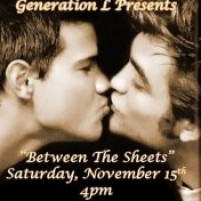 Come out to Between the sheets and come find out what other guys like you talk about about and their opinions on handling real life situations. Find out how well people have the same things in common!

On top of that! Qualifying participants get $20 for participanting!

Qualifications Include:

1. Latin@ Gay Male or Transgender Woman
2. Age: 18 - 24
3. Must be your 1st time coming to this session :)

Food and refreshments will be provided!

Hope to see you there!

Generation L
2620 W. Division St. , Chicago
Saturday Dec 15, 2012
2pm-5pm