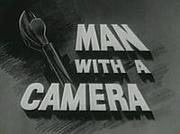 Apart Lincoln Square is proud to present Photographer Jim VanBibber.

Please join us for a reception with the artist on Wednesday Jan 23rd 6-10pm. Jimm will be hand to talk about his work and to auction off a special piece for a local charity.

About the Artist:

Jim uses photography as a means of self-expression and to express the world around him. His goal is to always take the shot, not necessarily the way it's presented, but the way he sees it in his mind's eye. Photography is a passion of his, as he enjoys working with long exposures and night photography.

Although always interested in photography to view, he became interested in getting behind the lens with the popularity of specialty and toy film cameras. He enjoyed the quirky special effects these film cameras give. His first iPhone and all the photography apps continued his interest and became the springboard to experiment with digital photography on a larger scale.


"I enjoy looking at the world through a lens of a camera, capturing the moment."
APART Pizza Company (Montrose)
2205 W. Montrose, Chicago
Wednesday Jan 23, 2013
6pm-10pm